About
B2B Agency: Marketing & Branding Services
About Our B2B Agency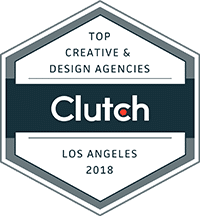 Starting in 2008 as a San Diego and Orange County website design firm, we have grown to be much more than a Southern CA marketing agency. While still staying boutique and selective with the projects we take on, Bop Design now helps B2B companies all over the world in establishing a brand identity, creating an engaging website design and utilizing content marketing to drive inbound marketing leads. When you work with Bop Design, you'll experience the success that comes from employing the most awarded, recognized, boutique B2B agency in the world.
Services To Attract The Right Clients
Our typical client engagement is a B2B company that needs to re-brand, with the website design and copy being the centerpiece of the re-branding and lead generation effort. Our B2B agency can help develop a new brand identity, tagline creation, competitive analysis, copywriting, logo design, print design and web design. Once the new web design is created and launched, we help clients increase web traffic via content marketing, search engine optimization and digital advertising. Our focus is on B2B firms that want an external team of B2B marketing specialists to complement their internal team–helping enhance their brand positioning, build awareness and increase market share.
Various B2B Industries
B2B is not an industry–it's a business sector comprising many different industries. Each industry is very different but with all B2B marketing, we know it's all about lead generation. We want to create a website design and brand messaging that serves as an effective client gateway–helping your sales team start conversations with the right clients. Check out what we have done in each industry.