What is B2B web design?
Effective B2B web design is a polished, custom digital platform that integrates your company's branding and messaging to appeal to your ideal buyer. Business-to-business (or B2B) website design varies from B2C in that it often must appeal to a variety of decision-makers across levels of leadership and vastly different needs.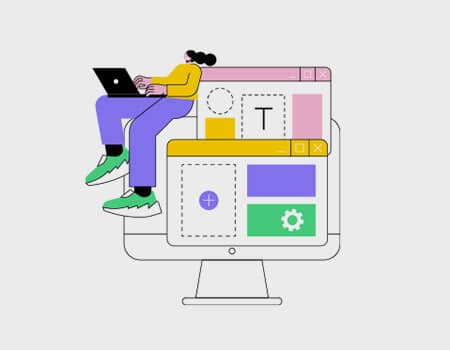 B2B website design trends for 2024
After 15 dynamic years in the B2B website design space, we've seen a bevy of web trends come and go, while others evolve and persist. In 2023, B2B firms saw trends shift to adapt to a post-pandemic world. With remote work now the norm and AI influencing so many aspects of our professional lives, B2B leaders now expect more from their websites.

Our insights into these seven trends draw from our agency's experiences, including client demands, industry research, and adjustments to policies set forth by tech behemoths like Google.

Let's have a look at the trends shaping the future of B2B web design in 2024.
7 B2B website design best practices
Web design is such an exciting industry to be a part of, especially when you get to see innovative, lovely designs. While there are a vast amount of beautiful, functional websites, there are also a ton of ugly, overdone, useless websites.
Based on our experience, we've compiled a list of the best B2B web design practices to ensure web designers are creating functional, useful websites.
B2B web design frequently asked questions
SAY HELLO
Let's talk about your project
Get in touch to chat about how we can help you build a better B2B brand. Don't be shy. We're great listeners, and even better problem-solvers.