Branding & Marketing Materials
B2B Branding Materials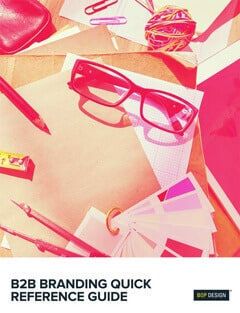 B2B Branding Quick Reference Guide
Download this guide for clear explanations that simplify the B2B branding process and keep it running smoothly. Learn the essential steps of the branding process, what to do (and not do) during the branding process, and key branding terminology.
Featured Branding Projects
Industries We Serve
Marketing materials are still a vital component of any lead generation or nurturing strategy. For each B2B industry, the purpose of collateral can be different. Whether it's for sales meetings, trade shows, direct mail, etc., Bop Design has helped the following industries create marketing materials that make a lasting impression.