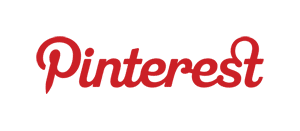 Pinterest hasn't had the best rap in B2B industries. But that perception is changing.
Consumers who share images of their favorite products and services made the free site wildly popular. But B2B usage didn't catch on as quickly. The rapidly growing "virtual pinboard" and business-specific profile option is becoming increasingly popular in B2B industries as a means to display a company's logo, brand elements and culture, information and portfolio of images, as well as images from other sources of industry-related websites, creating links to another off-site social media site, generating improved SEO.
Another tool, seemingly appealing to businesses, is Pinterest's recently launched "secret boards." They enable users to set up themed boards in advance before presenting them within their profile. So the final boards can be more comprehensive and thought out in terms of the image-related information they present. Another benefit of secret boards is that they allow businesses to save potential resource images, then look into them further to see if the sources are reputable.
"When you add a pin to a secret board, it won't show up anywhere else on Pinterest — the only place you can see it is on your secret board," Evrhet Milam, a software engineer at Pinterest, said on the company's official blog. "You can use secret boards to keep track of holiday gifts, plan a special event or work on a project you aren't yet ready to share with the rest of the world."
A comment from a Mashable.com reader had some additional business and personal ideas for secret boards: "This will be great for interior designers who want to share ideas with clients and not the rest of the world. It's also great for people that haven't made an announcement yet, i.e. getting married, having a baby, but want to get started on inspiration."
So if you've been considering using Pinterest for your B2B company, check out the business resources page on the Pinterest site at business.pinterest.com. You can also learn more about secret boards and other special features on the Pinterest blog. Contrary to popular business practice and belief, Pinterest is an option for B2B industry companies and can be a very helpful social media tool to help your business grow online exposure and a quality online community.